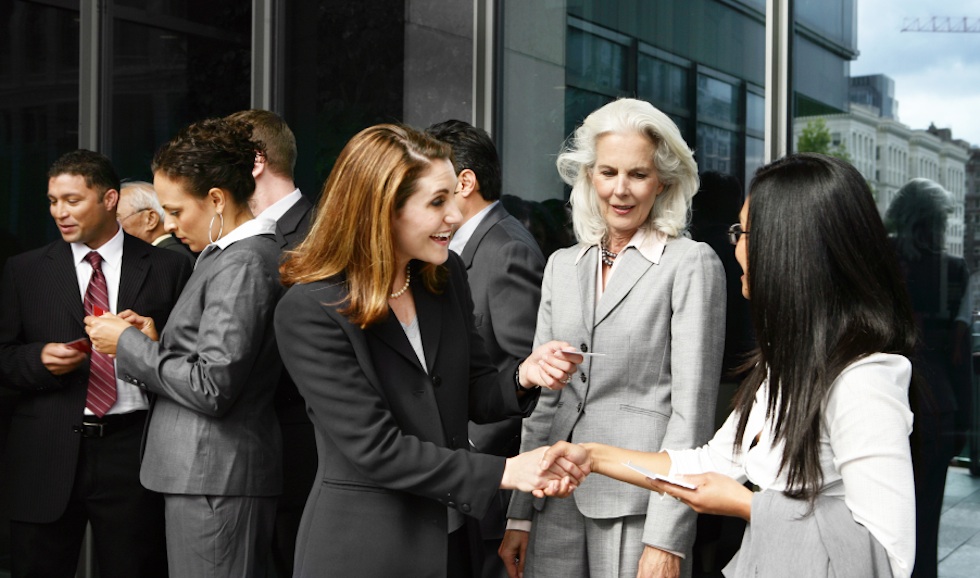 Networking is a powerful tool for your job search so you want to hand a Career Networking Business Card to the new people you meet. I had business cards which identified me as a blogger, but this wasn't the impression I wanted to leave on people during my job search. I wanted my new contacts to see me as a prospective marketing employee rather than just a blogger. Blogging is part of my work experience, but I'm not making it my job description. So I created a new business card to leave exactly the impression I wanted on my new contacts!

Here's what's on my Career Networking Business Card
* My Name ~ the most important thing!
* My License ~ since I'm looking for a job where it's beneficial to have a Professional Engineer's license I've added "P.E." to the end of my name to help me stand out!
* My Own Job-Seeking Title ~ my job objective is "seeking marketing experience in a technical industry setting" so I used that to create myself a new job-seeking title "Marketing Professional with Engineering Experience" and put that just below my name
* Who I Am ~ in 3 bullets I tried to sum-up who I am:
Master's in Marketing student

Civil Engineer licensed in Texas

Digital Marketing (12 years exp.)
* Email ~ obviously, this is my preferred method of contact
* Phone ~ just in case a new contact wants to talk to me in person
* LinkedIn URL ~ on the back of my card to encourage people to connect with me on LinkedIn
* Blog URL ~ also on the back, to encourage visits to my blog for entrepreneurs HeatherHernandez.com
************************************************************************
What's on your Business Card?